The Earth is what we all have in common, the golden words of renowned Environmental activist Wendell Berry  seem to be just a catchphrase for this Century.
Ask Yourself, Are we Stepping on with Technology without disturbing Nature? From automation to the Internet of Things, there is no doubt that we have accomplished unimagined laurels in the technology field, and we are still on the quest for Something yet not imagined. 
But do you think that the possibility of any huge technological advancement can come true without putting Nauture on Peril? Don't think so far, just look at your Office desks, and your enigma will pour out.  
No matter which technology or services you provide as a business, have you ever thought of the Carbon footprints you leave behind every day by manually making use of Paper sheets?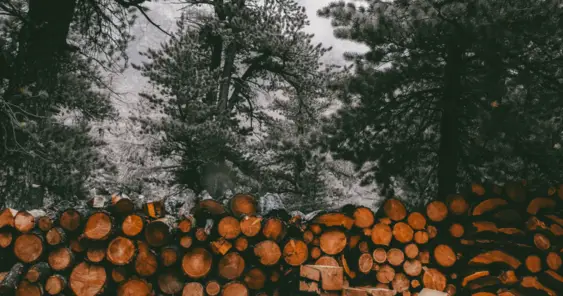 According to a deforestation data report published by ourworldindata, Since the year 2010, globally we have lost over 4.7 million hectares of forests each year. Can you believe it? It's 4.7 m hectares per year!!!!!!!! 
It's like cutting down 1300 trees per day. As fellow earthlings, this data should have made your flesh creep.  
We are just starting to see the dire consequences of our actions. Our high levels of carbon dioxide emissions are mainly caused by deforestation. Additionally, mankind is currently facing the worst effects of climate change as the world experiences global warming. These are just a few of the many consequences of our deeds. If we do not understand the importance of coexisting with technology and nature in harmony, then no matter how innovative our solutions may be, we will ultimately face the final blow.
Giving back manifolds from where it comes: Initiating a change with TechnoRishi 
Over the last decade, Technorishi has surpassed its expectations by achieving technological prowess.
However, we are not done yet. Our vision is to innovate our software expertise while aligning with environmental sustainability and protecting the earth. To do so, we have decided to take action instead of watching as mute spectators. One significant step we are taking is going paperless and reducing our use of Natural resources, such as Trees.
As a responsible Organization, we must think the possible ways to Stepping on with Technology without disturbing Nature and strive to develop the technology that coexists with Nature. We should understand our duty to give back manifold to the environment in which we operate. It is only possible if we together join hands to eliminate paper from our facilities. We all should act like no change is too small to make a big difference. This will inspire us to go digital and paperless, creating a better future for all.
Breaking the secret: Why Choose Paperless Technology for Your Organization
Either directly or indirectly, we all are equally responsible for disturbing the natural balance, and hence we have decided to go digital as much as possible and play our part to contribute to a better world. 
So,how exactly are we doing it, you ask?  
TechnoRishi empowers your team with a complete Digital Register Management Solution for your facility. You can manage all your registers digitally with TechnoRishi's Digital Register Management System (TR-DRM) from a single control point, saving time and reducing the mess of manual heaps of registers. TR-DRM uses cutting-edge software technology to make your team more efficient, reduce costs, and minimize the impact on the environment by reducing paper waste and saving resources. It's time to Embrace Digital Register for a better tomorrow.
We have elaborated on the benefits of going digital and paperless to open your perspective in a business way.
1- Save Money 
A huge amount of money gets spent on printer maintenance, ink, toner, postage, physical visitor pass, etc. This overhead of spending money just doesn't make any sense. Going digital would significantly reduce the cost of spending on paper.  
 2- Improve efficiency
Storing, managing, and retrieving information from a physical book takes a toll on productivity, as it requires more effort and time to find complex information. Ditching physical registers and going paperless can boost productivity for everyone.
3- Enhanced Security 
The application directly captures visitor information through tablet self-registration by the visitor. It also allows appointment creation by an employee This will ensure that visitor information is secure and not leaked due to manual processes involving physical registers.
4- Visitor Experience
Eliminating the physical register will make the reception/security office look tidy and clutter-free, providing visitors with a seamless experience during the check-in and check-out process.  
Every Small Step makes a big difference
At the end of the day, it's our responsibility to take action and make a difference. By connecting the dots and identifying the root cause responsible for the wastage of natural resources, we realize that as Enterprise Companies, our hands are also dirty. We share the responsibility for this ecological imbalance. Now, We must decide to go Digital and reduce our paper usage as much as possible. 
Our aim at TechnoRishi is to eliminate the clutter of paper-based documents on desks, reduce the waste of ink and toner cartridges that end up in landfills, and prevent trees from being cut down to print passes and reports.
So, Are you ready to join us in this charge? Let's raise our voices together and pledge to go paperless, become environmental warriors, and fight for our planet. Let's innovate the best technologies and automated systems that coexist with nature, without disturbing it.
Together with TechnoRishi, we can make a difference by "Stepping on with Technology without disturbing Nature".
Schedule a Demo with Us and begin your Paperless Journey with Digital Register Management Software.