Managing the Procurement budget is a crucial aspect of the success and growth of any Organization. Overspending at Budget management can negatively impact their financial health. However, it can be a daunting task to accurately balance the planned budget and overall spending for any sector. One such area for Organization is procurement Management.
Many Business leaders may believe that they do not always have the resources to monitor and investigate all areas of Budget spending. Their available resources may be more focused on other goals such as increasing revenue. But this doesn't mean that due to their attention being diverted by other objectives, Procurement managers will repeat the same loopholes at Outlining Budget. Businesses in the 21st century are not run by Flintstone-era methodologies. Without a proper automated system in place, organizations may end up overspending. This is where eProcurement software comes in handy because It helps to Avoid Overspending on Budget with eProcurement Solution.
The advent of automated spend management, and eProcurement software has made it quite easier. It automatically collects and analyses spending data. Therefore,  This makes overall spend management significantly easier for many companies.
In this article, we will discuss how e-Procurement software can help manage your organization's budget and move from overspending to savings.
What is eProcurement Software? 
eProcurement software is a system that automates and streamlines procurement processes, including purchase requisitions, purchase orders, invoicing, and payment processing. This software allows businesses to purchase goods and services from suppliers online, eliminating the need for manual processes and paperwork. At the same time, It leads organizations to manage their procurement activities efficiently, reducing the risk of errors and fraud, and ensuring compliance with internal policies and external regulations.
eProcurement Software has numerous built features.  It assists business leaders to gain a significant return by finding multiple ways to reduce overall expenses. 
Some of them are listed below –
 ♦ Requisition Management: eProcurement software enables organizations to automate their requisition process, from creation to approval. Furthermore, This feature allows employees to easily create purchase requisitions and route them for approval. This will ensure compliance with the organization's procurement policies.
♦Vendor Management: eProcurement Software allows organizations to manage their vendor relationships by creating a database of vendors, tracking performance metrics, and managing contracts. Additionally, This feature ensures that the organization is working with the best vendors and getting the most value for their money.
♦Purchase Order Management: eProcurement software enables organizations to automate their purchase order process. From creation to payment, Everything is Streamlined by eProcurement Software. Therefore, This feature ensures that purchase orders are created accurately, approved quickly, and sent to vendors promptly.
♦Invoice Management: eProcurement software allows organizations to automate their invoice management process, from receipt to payment. Invoices are processed accurately and quickly because Utilizing this Software reduces the risk of errors and late payments.
♦ Reporting and Analytics: eProcurement software provides organizations with detailed reporting and analytics. Easily track spending, identify savings opportunities, and optimize procurement proesses in a go.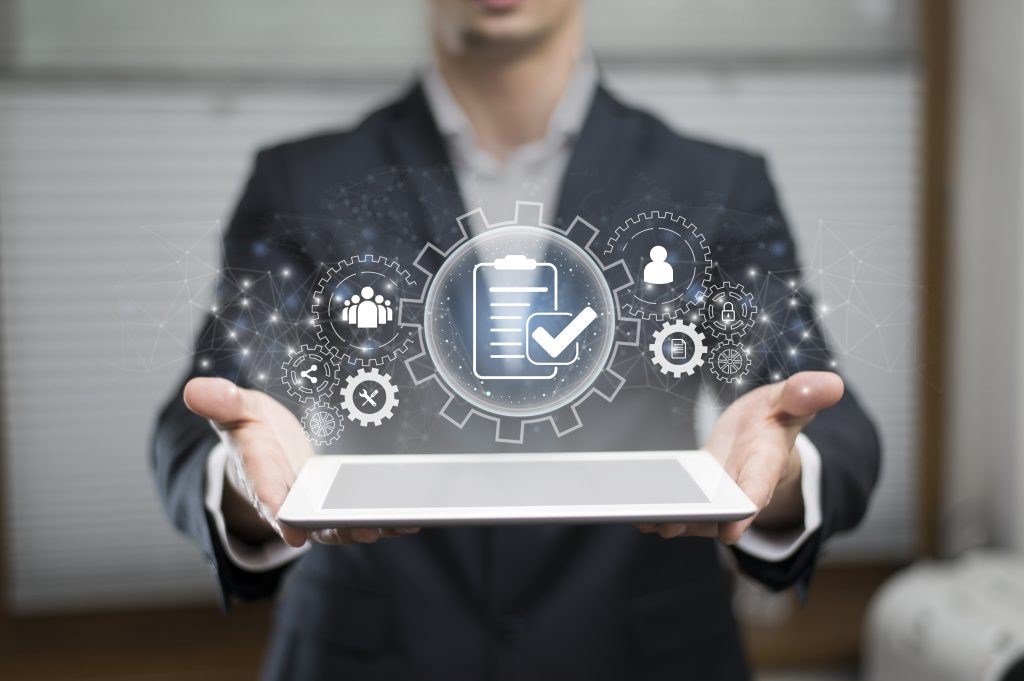 9 CORE STEPS OF PROCUREMENT PROCESS WORKFLOW
It should be noted that before implementing eProcurement software, organizations must define their requirements, including functionality, integration with other systems, and user interface. Once the requirements have been defined, eProcurement software should be configured accordingly, including customization of workflows, forms, and reports.
Meanwhile, the concerned Employees should also be trained on how to use eProcurement Software effectively, including creating requisitions, managing vendors, and approving purchase orders. This will eliminate the minute chances of errors that might be impossible to eradicate afterward.
If your organization is still skeptical about the implementation of this automated system, then it should be rolled out gradually, starting with a pilot group of users, before expanding to the entire organization.
e-Procurement Software has a direct impact on the holistic growth of Business Operations. Some of the ground-breaking benefits that this software provides are- 
♦  Cost Savings
One of the main benefits of eProcurement software is cost savings. By automating the procurement process, organizations can reduce manual errors, avoid maverick spending, and negotiate better prices with suppliers. Ultimately, this will prove beneficial in achieving cost savings, and the organization can better utilize this money to invest in other areas of the business
 ♦ Spend Visibility
e-Procurement software provides organizations with real-time spending visibility. This means that they can monitor their procurement activities and track their spending in real time. At the same time, This helps identifies areas of overspending and monitor compliance with budgets and policies because Businesses can make informed decisions about future procurement activities.
 ♦ Centralized Procurement
e-Procurement software enables organizations to centralize their procurement activities. Additionally, This single platform enables the management of all procurement activities, making it easier to handle supplier relationships, negotiate contracts, and ensure compliance. Therefore, This can help reduce the risk of fraud and errors and ensure that all procurement activities are aligned with the organization's goals and objectives.
 ♦ Improved Supplier Relationships
eProcurement software can help improve supplier relationships by providing a single platform for communication and collaboration. This means that suppliers can easily communicate with the procurement team, share information, and resolve any issues quickly. This can help build strong relationships with suppliers, which can lead to better pricing, improved quality, and increased innovation.
 ♦ Increased Productivity
By reducing the time and effort required to manage procurement activities, eProcurement software can help organizations increase productivity. Utilizing this automated system, employees can easily search for and purchase goods and services from approved suppliers. This reduces the time and effort required to scroll the whole database for suppliers.
Conclusion 
Automating spend management utilizing eProcurement software can result in a range of cost savings. It ultimately aids businesses in boosting their overall profitability and buying efficiency. This restrains excessive spending on some expenses. eProcurement could be crucial in assisting organizations to put more money into other aspects of their businesses. Therefore, It helps to Avoid Overspending on Budget with eProcurement Solution.
With its ability to automate and streamline procurement processes, eProcurement software is becoming an increasingly popular choice for organizations looking to streamline their procurement processes and improve their bottom line. Once implemented, eProcurement software can aid organizations with crucial factors. Minimizing Operational costs, increasing productivity, and improving compliance with procurement policies and regulations are some of them.
Want To learn more about how your organization can automate budget management and streamline the procurement process?